---
1961
AMOR * BEN E. KING * LONDON 9416 * UK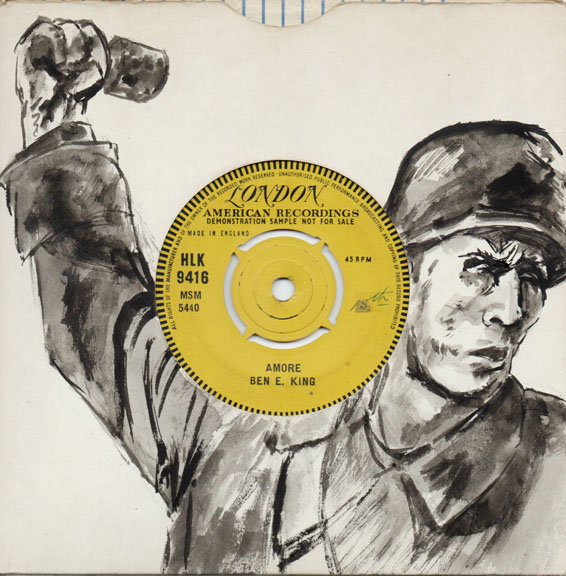 Amor (Eros the Greek god of love was also known as Amor) was originally written as a Spanish song Amor, Amor, Amor by Gabriel Ruiz and Ricardo Mandez, the lyrics were rewritten in English by Sunny Skylar, it was first record in the early 1940s by Bing Crosby and Andy Russell; it was cut in 1954 by The Four Aces and issued on on Decca 9-29036.
The song, with it's strong Latin composition, suites Ben E. King's warm and rich voice and was probably chosen because of his success with Spanish Harlem from the previous year.
Originally released on Atco 6203 in the USA as Amor; the same title was to be used on the British release, as can be seen on the demonstration copy above, though it was subsequently issued as Amor, Amor (see below).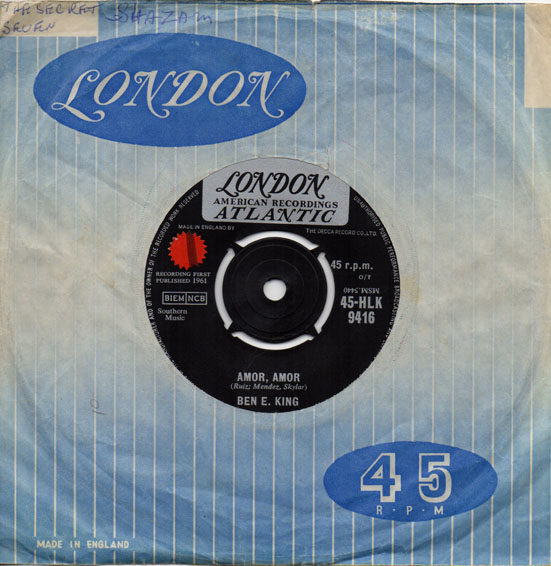 AMOR, AMOR * BEN E. KING * LONDON 9416 * UK
See also:
---