---
1962
ANY DAY NOW (MY WILD BEAUTIFUL BIRD) * CHUCK JACKSON * PYE INTERNATIONAL 25276 * UK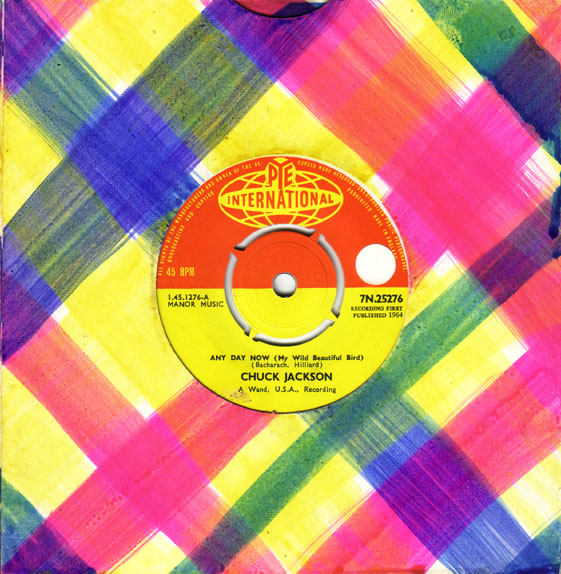 After singing in his grandmothers church and later touring with a Gospel outfit, Chuck Jackson moved into the secular music business when he joined and toured with the Del-Vikings, who had a smash hit with Come Go With Me. Chuck Jackson left the group and recorded with Kripp Johnson, another former member of the group, he then went solo and recorded as Charles Jackson, after which he changed to Chuck Flamingo for one release with Beltone. His next record Mr Pride, also for Beltone, was under his own name. Finally in 1961 he signed for the then fledgling independent Scepter / Wand label, and hit with his first release I Don't Want To Cry which he also co wrote. It was Wand's sixth release and a good start for both label and singer.
Released in the US on Wand 122, Any Day Now (my Wild Beautiful Bird) is a plaintive and anxious, mid tempo Bacharach and Hilliard penned song and was Jackson's sixth release for the label; it scored #23 on Billboard's Hot 100 and #2 on the their R&B chart.
Although the record wasn't released in the UK until 1964, it was recorded (along with a cover of Monkey Time) in c1963 by the London based outfit John L. Watson and The Hummelflugs. Although these two fine recordings were never released the group did later have two singles issued on the Pye and Piccadilly labels respectively.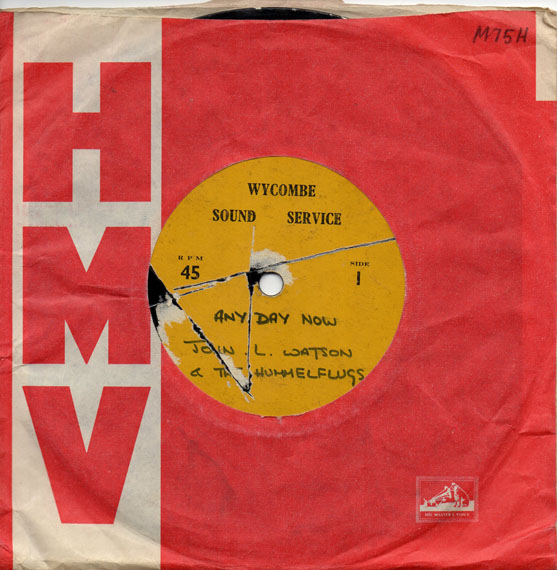 ANY DAY NOW * JOHN L. WATSON AND THE HUMMELFLUGS * UNRELEASED ACETATE
---