---
1967
CAN YOU FORGIVE ME * EARL HARRISON * SOULTOWN * [UK?]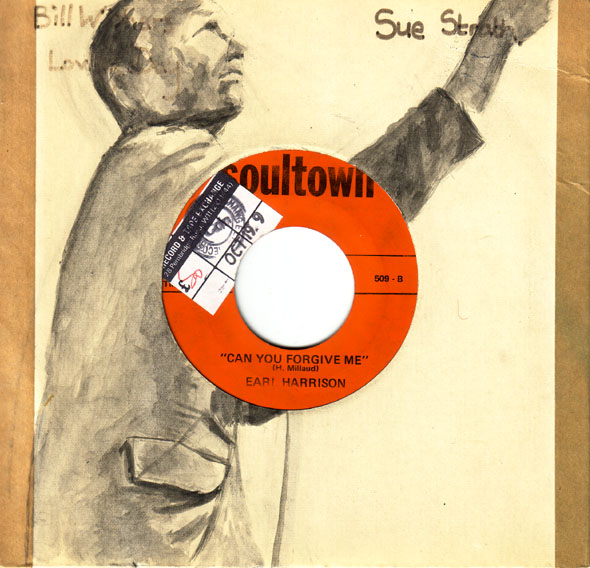 The B side to the more popular Humphrey Stomp, Can You Forgive Me is a Soulful ballad which is lifted above the norm by the haunting vocal chorus from an unaccredited girl group.
Originally released on the tiny ABS Records #107 and also on the Garrison label # 3001. It seems that Garrison records did a deal with Wand to release their tracks this was given the catalogue number: 1134.
The 'Soultown' issue above is a cheap bootleg, so cheap that the print is actually wearing off! Probably pressed in the UK to look American, it was never officially released on the Soultown label, but, surprisingly, was released in the UK on London HL 10121.
---