---
1969/70
CHECK YOUR BUCKET * EDDIE BO * BO-SOUND 5551 * USA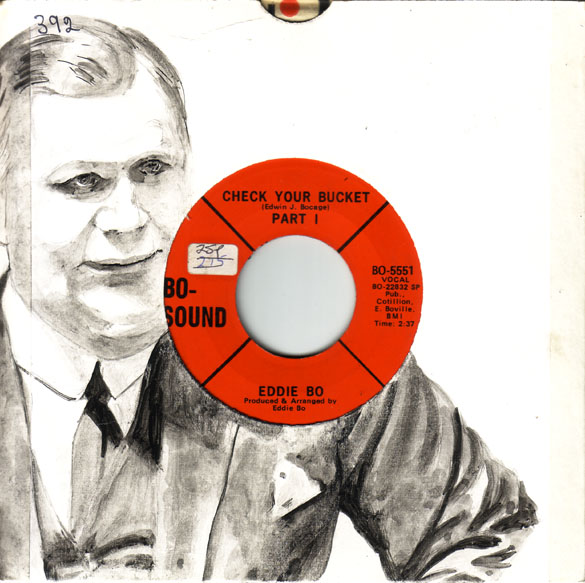 Piano player and singer Edwin Joseph Bocage aka Eddie Bo (1930 - 2009) honed his musical talents in his home town of New Orleans at The Grundwald School of music. While there he learnd to play piano, music theory and to arrange music, but it was the Be Bop Jazz that was played in and around the clubs and bars of New Orleans in the late 1940 that influenced him to start playing Jazz under the name of Spider Bocage. Finally by the 1950s he had become seduced by the popular sound of Rhythm and Blues and in the early years of the 1950s, along with other New Orleans musicians toured the R&B circuit backing such big names as Joe Turner, Ruth Brown, Smiley Lewis and The Platters.
Eddie Bo cut his first record Baby for Ace in 1955 as Little Bo and his Orchestra. Released in 1969/70 Check Your Bucket Parts 1 and 2 was the third release of eight on his eponymous Bo - Sound imprint. The song is a cautionary tale about the potential perfidiousness of the listenerís partner set to a very danceable beat.
Eddie Bo had form when it comes to this counselling tale both in sentiment and language as can be heard on Check Mr Popeye that was released in 1961 (see below).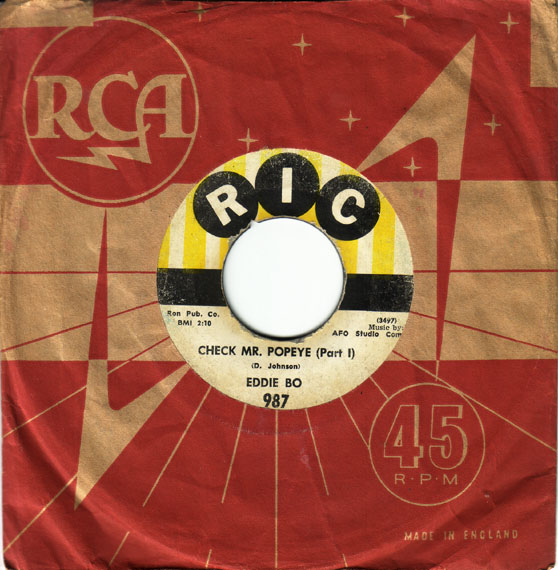 CHECK MR. POPYE (PART1) * EDDIE BO * RIC 987 * USA
---