---
1962
HIDE AND GO SEEK - PART 1 * BUNKER HILL * STATESIDE 135 * UK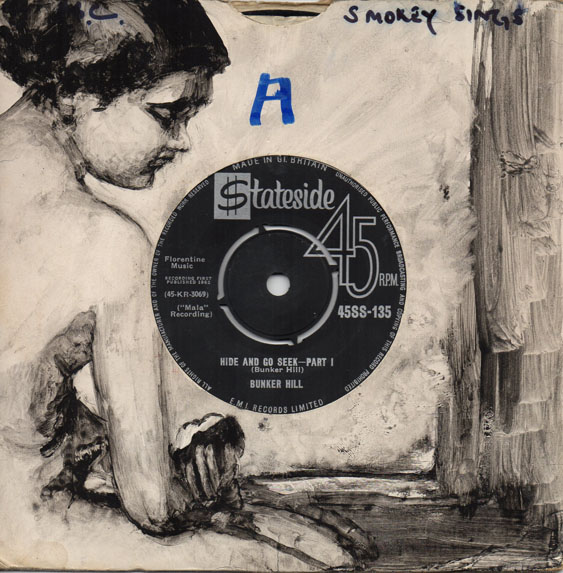 David "Dave" Walker took the name Bunker Hill as a disguise after leaving The Mighty Clouds Of Joy, when he switched from Gospel to secular music. The rousing Gospel flavored 'call-and-response' style of Hide And Go Seek was not only well matched for his powerful 'preachers' voice, it was also on the money with public taste following the success of other secular 'call-and-response' recordings popularized by the Ray Charles hit What'd I Say from two years earlier.
Originally in the USA and released on Mala 451, and backed by Link and the Raymen, Hide And Go Seek - Part 1 & 2 was his debut secular release, his last recording with The Mighty Clouds Of Joy had been on the awesome Family Circle.
After just over one year touring and releasing only four secular records, in 1963 Bunker Hill returned to The Mighty Clouds Of Joy with who he stayed until 1972.
---