---
1964
HIGH HEEL SNEAKERS * TOMMY TUCKER * CHECKER 1067 * USA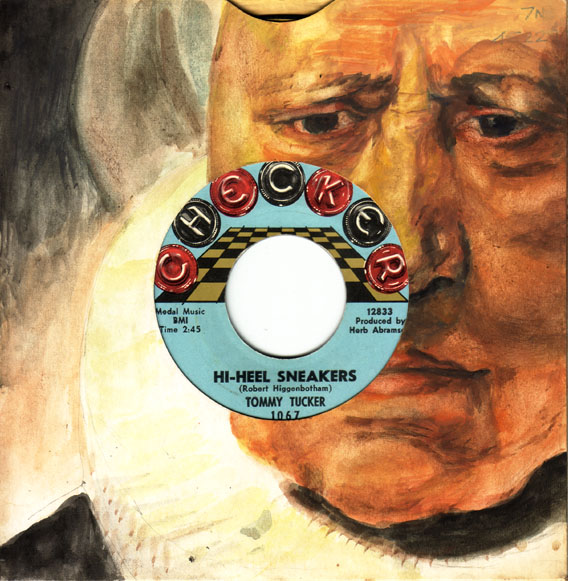 This was Tommy Tucker's debut on the Chicago Chess/Checker label and proved to be his biggest success. He had previously released records on the Mark, Sunbeam, Hi and RCA labels as Tommy Tucker and Atco as Tee Tucker; it was while with Atlantic's Herb Abramson (who was producing as an independent in the early 1960s) that Tommy Tucker recorded, with Dean Young on lead guitar, the above which was then leased to Checker.
See also: High Heel Sneakers (long version)
Full Tommy Tucker Discography here.
---