---
1968
NOTHING CAN CHANGE THE LOVE I HAVE FOR YOU * Z Z HILL * KENT 481 * USA
Born Arzel Hill, 30th September 1935, Naples, Texas, he died in 1984. Z. Z. Hill first recorded for Los Angeles based MH Records in 1963 - the M H stands for Matt Hill, Z Z's older brother - he signed to Kent records in 1964 and left them in 1968 after having 15 singles released on the label.
Originally written and recorded by Sam Cooke in 1962 Nothing Can Change The Love I Have For You was Z. Z. Hill's penultimate release for Kent some six years later, and although Cooke's original is well up to his usual standard of excellence Hill's magnificent recording is the one I would chose of the two.
Unfortunately for the British Soul music fan Hill's version was never released in the UK - in fact only two of his eighteen 60's singles were - Sam Cooke's original, with the shorter title, was (see below).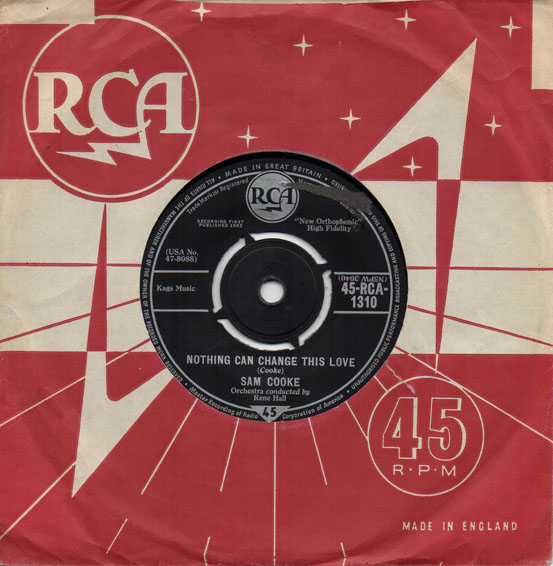 NOTHING CAN CHANGE THIS LOVE * SAM COOKE * RCA 1310 * UK
---