Click on the record to hear Jimmy's plea.
---
c1964
REMEMBER ME * JIMMY LOMAX * CAMILLE 128 * USA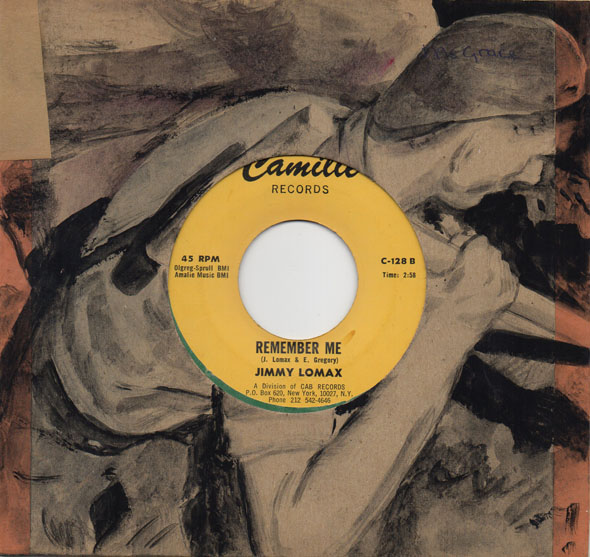 Originally released on the New York based Cab label #3004 as by Jimmy Lomax and The Vows, the self penned Remember Me is a Deep Soul cut, on which Lomax, with minimal musical backing, pleads and implores with his sweetheart to not forget him.
The Camille issue comes with two different logo designs and was released some time in the late 1960s.
---