---
1966
SHE'S COMING HOME * RAYMOND PARKER * SUE 4024 * UK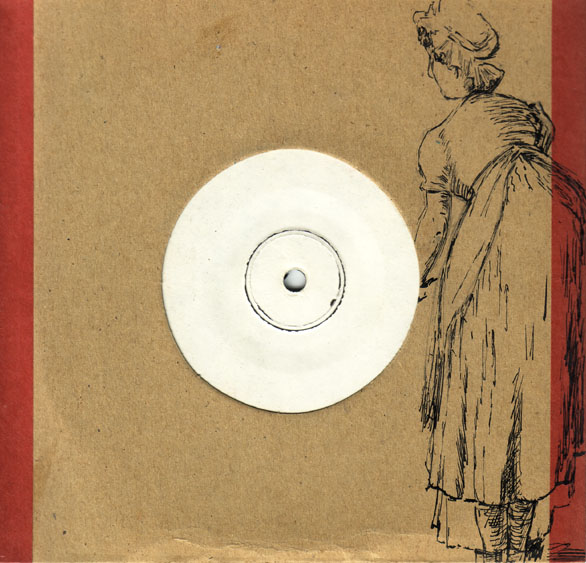 As far as I know this sweet Soul ballad, She's Coming Home, was Raymond Parker's only release on the Nola label (#724), it was certainly his only release in the UK; and according to The Singing Bones it was possibly never released (on Sue) in the UK, though this is never mentioned in any discographies I've come across.
Although Raymond Parker was a stable mate at Nola with the more well known singer Robert Parker it's not known if the two were related.
The above is definitely some sort of advanced copy, I have only one other in this format Lydia Marcelle's Another Kind Of Fellow which was definitely issued on Sue, and, possibly also a Nola record USA (funnily enough, written by R. Parker). An interesting difference in the two is that the white label has a solid center while the release has a push out center. See below.
I'm not sure of the purpose of these white label copies as Sue Records never had demo's (demonstration copy's) or promo's (promotional copy's) as such, sometimes records would have a large, higher case, 'A' stamped on the label see below (which, in this particular case, also has a hand written release date), but this 'A' stamp was an addition to the label and not what might be called an actual promo or demo label. Of course acetates of Sue records exist but these are as uncommon as the white label copies.
ANOTHER KIND OF FELLOW * LYDIA MARCELLE * SUE 4025 * UK
ANOTHER KIND OF FELLOW * LYDIA MARCELLE * SUE 4025 * UK
SEE CRUISE * FRANKIE FORD * SUE 366 * UK
JUST GOT SOME * WILLIE MABON * ACETATE (SUE 331) * UK
---