---
1962
SHOOK UP OVER YOU * JIMMY 'SOUL' CLARK * TEEK 4824 * USA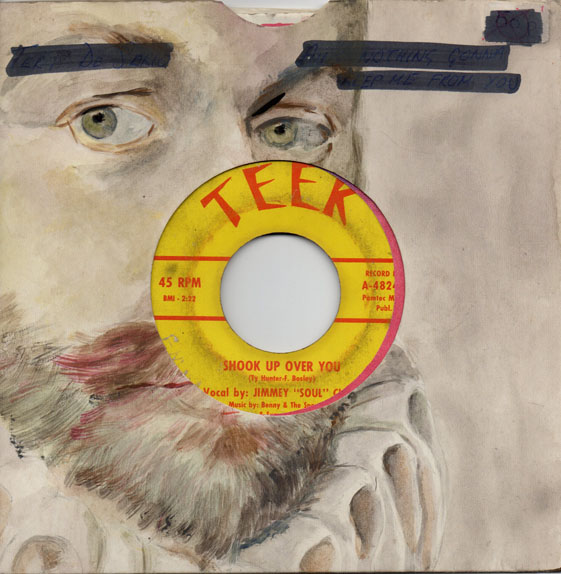 Another largely unsung Detroit luminary Jimmy 'Soul' Clark on this great broody and smoldering mid-tempo Soul ballad, with music by Benny & The Sportsmen & Eugene Neal.
In a message dated 11/05/06 John Smith writes:
The Sharpees... had worked in bands for both Benny Sharpe & Bennie Smith. Benny Sharpe gave his name to The Sharpees and yet was JUST the group's resident guitar player. Mind you he could also have acted as their manager, as back around 1960 he led his own large revue show package that included band, comedians, vocalists, etc. Benny was taught some of his guitar skills by Bennie. ...SS content (southern R&B really).... Bennie Smith had been recruited in the late 50's to join Tommy Brown & the Teardrops (I'm not familiar with any recording work this outfit did) who based out of Atlanta backed the likes of the Drifters, Spaniels on the large package tours that played venues such as the Club Peacock in Atlanta and toured all across Georgia down through Florida. On his return to St Louis he supported Screaming Joe Neal for a few months, then Billy Davis (ex of Bobbin group the Emeralds & soon to join the 5th Dimension) before getting into studio session work & producing with the Arabians, Belgians, Jimmy Soul Clark, Eugene Neal, etc for Teek Records.
See also:
---