Click on the record to play.
---
1965
THAT'S WHEN ILL STOP LOVIN' YOU * BOBBY HARRIS * TURNTABLE 715 * USA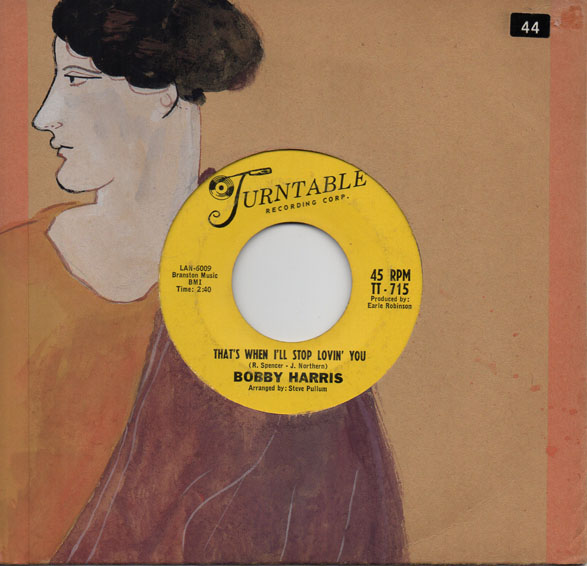 Bobby Harris, aka Robert Harrison, began life in the recording industry some time during 1960 as a duet with his brother Jimmy, they had eight releases as either Jim & Bob Harrison or The Harrison Brothers, his first solo release was for Atlantic in 1965.
You would be forgiven for thinking that Bobby Harris was copying a Sam Cooke song on this scorcher, not only because That's When I'll Stop Lovin' You is very much a Sam Cooke song but Harris' voice is as near to Cooke's vocal styling as any, but the fact is it's not a Sam Cooke song at all! Linda Jones covered the song as the B side to her I'll Be Sweeter Tomorrow.
See also:
---