Hear about the town we live in from McKinley, by clicking on the record.
---
1962
THE TOWN I LIVE IN * McKINLEY 'SOUL' MITCHELL * PRESIDENT 125 * GB
McKinley Mitchell died in 1986 after a recording career that lasted from 1959, over the years he cut a few versions of this song, of those I've heard this is my favorite. He wrote The Town I Live In which was the first issue on the Leaner brothers One-derful label, Chicago in 1962 and issued in Great Britain five years latter in 1967. He re-recorded the song sixteen years later for Chimneyville, by then he had dropped the word 'Soul' from his name.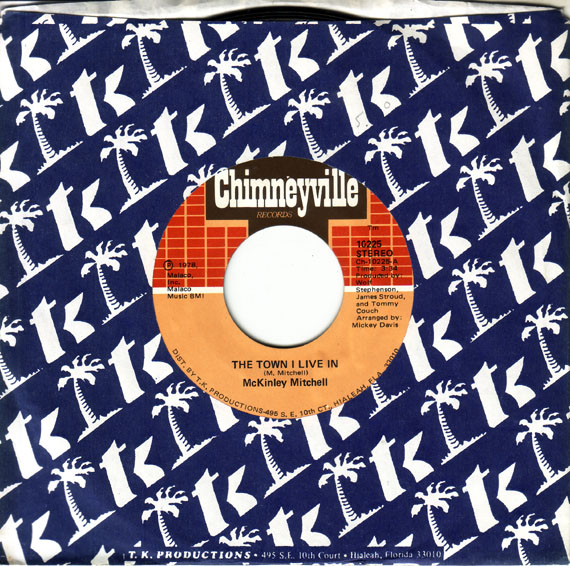 THE TOWN I LIVE IN * McKINLEY MITCHELL * CHIMNEYVILLE 10225 * USA
---