---
1961
THINKING OF YOU * GENE BARGE * LEGRAND 1006 * USA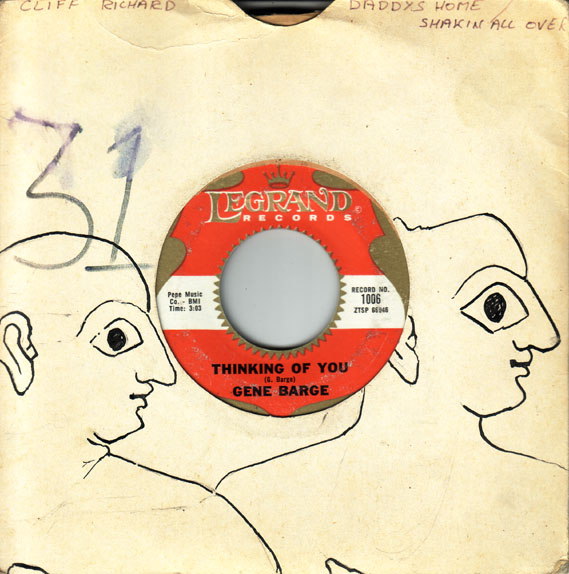 Slower than most Soul ballads with a melancholy and almost turgid delivery Thinking Of You is one of those hard to place Soul recordings that seem to appear only once and nothing else much like it is heard again. It took me a long time to get into this one, but now after many plays I think it's the business and can't understand how I didn't like it from the off.
Gene Barge was most notably a musician writer/arranger and can be heard playing saxophone on countless Soul and R&B tracks, it's his scorching sax solo on Chuck Willis' C. C. Rider. James Gene Barge cut very few records under his own name and even fewer vocals, his first record was Country / Way Down Home on Checker 839 in 1956.
Like many musicians and singers from the early days of Blues, Soul and R&B Gene Barge has an interesting story to tell read more here and here.
---