Listen to the troubles in Cookie's life, click on the record.
---
1965
TROUBLE IN MY LIFE * COOKIE WITH BERRY CUPS * PAULA 230 * USA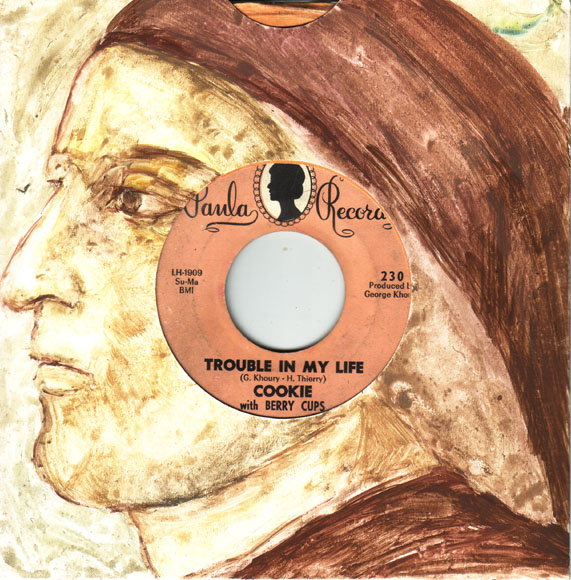 Beautiful Soul from Huey "Cookie" Thierry (1936-1997). His first record as the Boogie Ramblers was Cindy Lou for Goldband in 1955, his first as Cookie and The Cupcakes was Mathilda in 1958. The above disc: Paula 230, was originally released on Lyric 1020 backed with Belinda.
Although Cookie is singing with a girl chorus it is very much an autobiographical Soul song sung by him. Twenty years before he recorded this moving account of his life story (weather real or fictional) it would have been called and understood as a 'Blues', the term Soul took the place of Blues for such songs, and 'The Blues' became known as something else, something that Blues singers sung and played. Whatever it's called Trouble In My Life stands as a poignant testament of a life lived against the grain.
See also:
---