Click On and Listen On, to "The Thunderbolt of the West".
---
1962
WALK ON AND TALK ON * BRO. JOE MAY * NASHBORO 725 * USA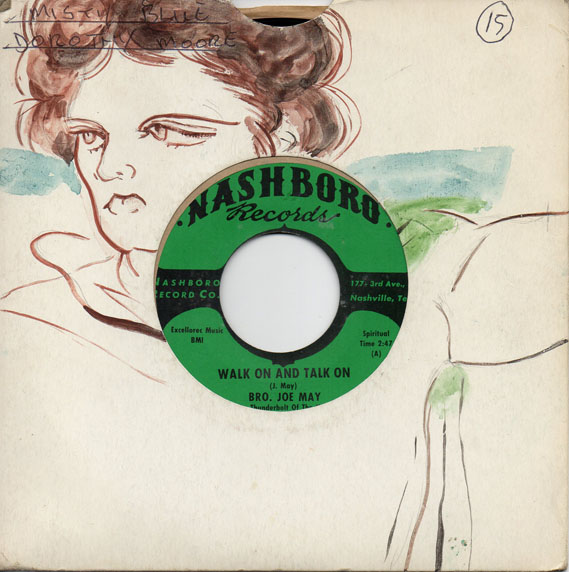 Brother Joe May (1912 – 1972) aka "The Thunderbolt of the West" who, according to Jason Ankeny, was "arguably the greatest male soloist in the history of gospel music.... [with] a voice of unimaginable range and power, moving from a whisper to a scream without the slightest suggestion of effort". Joe May recorded for Specialty in the early 1950s where his records sold well in the Gospel market, though he refused to sing in any other musical genre, but despite being a successful artist he left the label in 1958, possibly due to his refusal to sing Rhythm & Blues, and signed with Nashboro. While at Nashboro May had over twenty singles issued and at least nine albums including one named after the mighty Walk On And Talk On.
---