Click on the record to play.
---
1966
HEAVEN MUST HAVE SENT YOU * THE ELGINS * TAMLA MOTOWN 583 * UK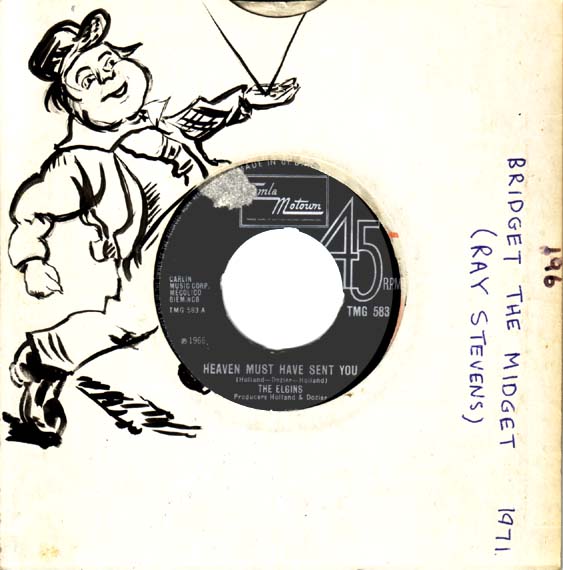 It is something of a mystery why The Elgins never achieved a higher profile in England as both sides of their first two singles issued in the UK were very well received by Soul music fans and all four sides had bags of popular cross over appeal, yet originally they failed to do the stuff, even though, due to popular demand, both were reissued after only a couple of years. The above reached number three on the British charts when it was reissued in 1971, but by then it was too late as the group had already split up. Not counting re-issues they only had three 45s (the above was the second) and an album Darling Baby issued in the USA and GB.
---