Click on it and get both sides.
---
1971
BLACK MAN (TOO TOUGH TO DIE) * CLEO PAGE * WONDER 1006 * USA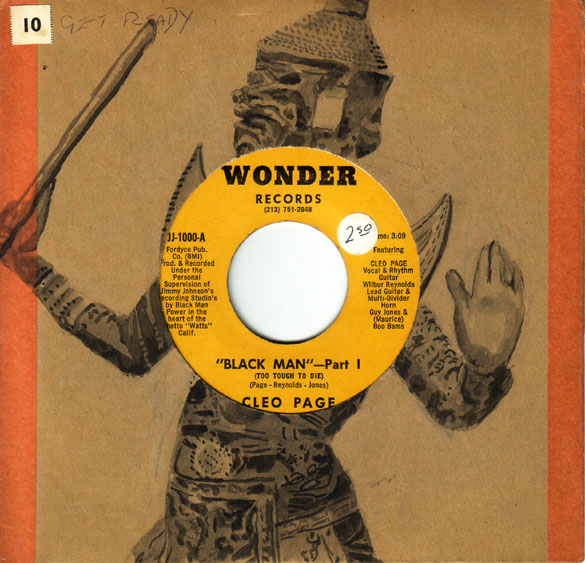 This artist is a real obscurity to me, yet there is more than the average information printed on the label, from which I can see that Cleo Page played rhythm guitar as well as sang, that he was accompanied by Wilbur Reynolds on lead guitar & multi-divider horn (whatever that is) and Guy Jones and Maurice on Boo Bams (nice). It also tells us that Black Man (Too Tough To Die) was 'produced and recorded under the personal supervision of Jimmy Johnson's Recording Studio's by Black Man Power in the heart of the ghetto "Watts" California'. The recording more than lives up to its title and production circumstances, in fact it's as 'tough' as it gets, with a phenomenal sound (no doubt enhanced by the Boo Bams), the trenchant lyrics and the awesome menace and soul power in Page's voice is exquisitely balanced with the subtlest of humors and sophisticated objectivity.
---