1964
HEY HARMONICA MAN * STEVIE WONDER * STATESIDE 323 * UK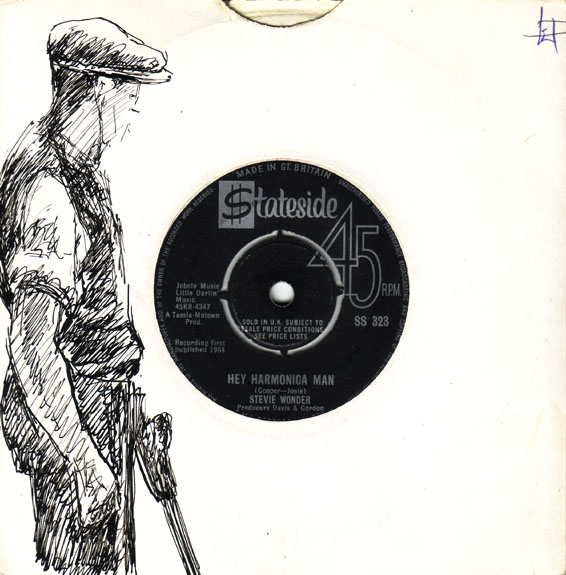 Stevie Wonder's mother, Lulu Mae, was a cleaner at Motown studios and used to bring the eight year old Steveland along with her to work, and Martha Reeves used to be his part time baby-sitter. In 1960 when he was ten years old Berry Gordy had detected a talent in the young blind boy and signed him to a five year contract; his debut single 'I Call It Pretty Music', as 'Little' Stevie Wonder, came in 1962.
Hey Harmonica Man was released in the US in May 1964 on Tamla (see below) and three months later in the UK in August. Stevland Morris Judkins, aka Stevie Wonder, now fourteen years old and who had already released six singles, and an album, was able to drop the sobriquet 'Little' and from there on be known as just Stevie Wonder.
Hey Harmonica Man was well liked and popular with the first wave of Mods, who's slightly older predecessors, the Modernists, had 'discovered' his first British release Fingertips which belonged to the, then, for them, talismanic Tamla Motown group of labels. In the UK during 1964 there was nowhere near enough of the rich vibrant sound heard on records like Hey Harmonica Man so that almost anything with this type of energy was very much appreciated, plus having the added cache of bearing certain American label names like Tamla, Chess, Atlantic or Stax, which in these early days were as mysterious, exotic and desirable to the young Soul music fan as labels like Shrine, Artco and even Ric-Tic were to become a few years later.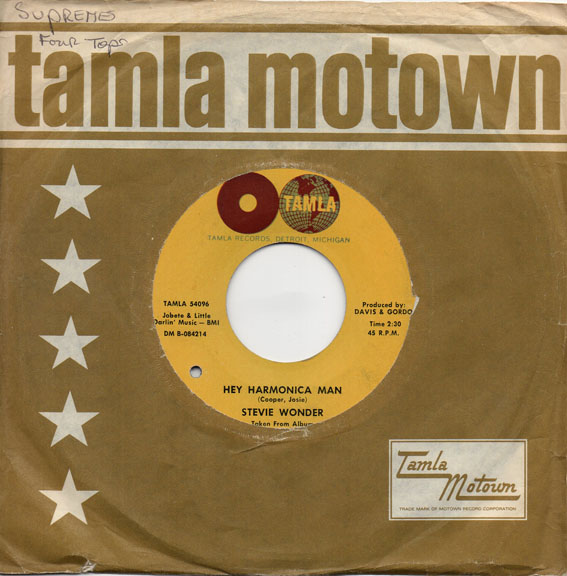 HEY HARMONICA MAN * STIVIE WONDER * TAMLA 54096 * USA
---