---
1964
THE 'IN' CROWD * DOBIE GRAY * LONDON 9953 * UK
Originally released in the US on the Charger record label (see below) this quintessential Mod record came at the high water mark of the Mod movement, and Mods took this as their anthem and would have thought the lyrics described them perfectly.
Dobie Gray a. k. a. Leonard Victor Ainsworth had been recording since 1960, first for the Stripe label, then for Real Fine, then, Cordak and Jaf, before hitting the mark with The 'In' Crowd his first for the Charger label. The backing vocals are by The Extremes, of which Melvin Isley was a member.
Written by Billy Page, the record was (is) so cool and "in", which was helped by the fact that very few people in the UK had heard of Dobie Gray when this immaculate disc full of pure confidence and elitism hit the turntables in the Mecca Ballrooms and other Mod venues up and down the South East of England.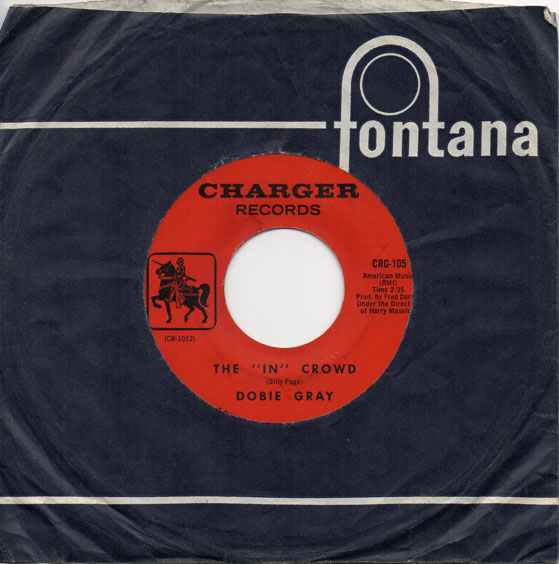 THE "IN" CROWN * DOBIE GRAY * CHARGER 105 * USA
---