---
1966
MONEY WON'T CHANGE YOU * JAMES BROWN * KING 6048 * USA
James Brown with the first in a brace of highly moral and didactic records, this is his address on a money / time dialectic, which was followed by Don't Be A Drop Out.

Money Won't Change You whether or not you agree with the sentiments

, and it is a difficult one to follow, has a solid, powerful beat that, with what amounts to James Brown intoning or chanting over it, is a good record to dance to; as are almost all of his up-tempo cuts.

Also released in the UK on the Pye International label (see below).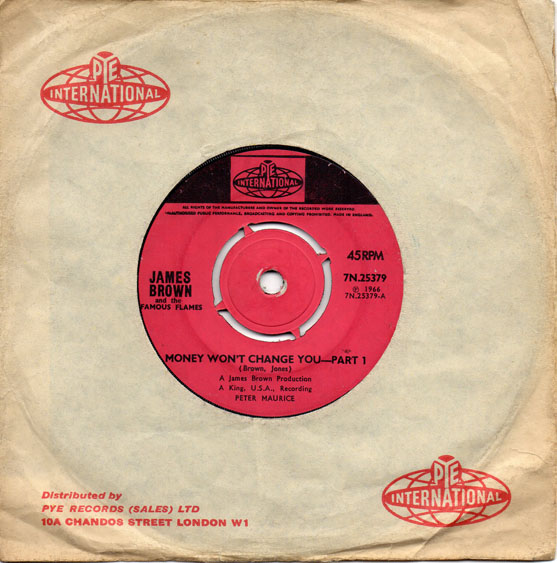 MONEY WON'T CHANGE YOU * JAMES BROWN * PYE INTERNATIONAL 25379 * UK
See also:
---