---
1965
I'LL BE DOGGONE * MARVIN GAYE * TAMLA 54112 * USA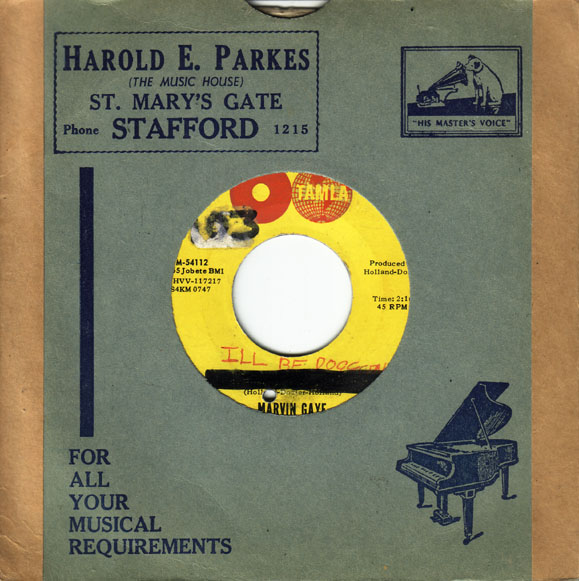 I'll Be Doggone was written by Smokey Robinson, Pete Moore and Marv Tarplin, of the Miracles, who, along with the Andantes, sing backing vocals. A super fine dance track it was his first million-seller.
Marvin Gaye's first release for 1965, issued in February that year along with Brenda Holloway's When I'm Gone. Motown only released one track that month, but it was enough: The Supremes Stop In The Name Of Love, Gordy put out: No Where To Run (seen) by Martha And The Vandellas, and Earl Van Dyke's All For You came out on Soul. There was enough there from Berry Gordy's house of music to have kept the world warm through that cold February in Detroit 1965; still, things weren't all good in Detroit that month . . . on Feb. 14, 1965, the day his home in New York City was firebombed, Malcolm X delivered one of his last major speeches at Ford Auditorium in Detroit. "I only say that we Negroes should defend ourselves against the violence of others," he declared. Seven days later, gunmen assassinated him in New York. He was 39.
At this time in England The Beatles recorded A Ticket To Ride, Stanley Mathews played his final first division game at 50 years and five days old, and British Motown fans had to wait another two months until I'll Be Doggone was released in the UK (see below).
Meanwhile back in the big wide world (it wasn't 'global' then) operation "Rolling Thunder" (sound familiar?) the air-strike against North Vietnam began its murderous advance in mid-February . . . . it lasted 3 years!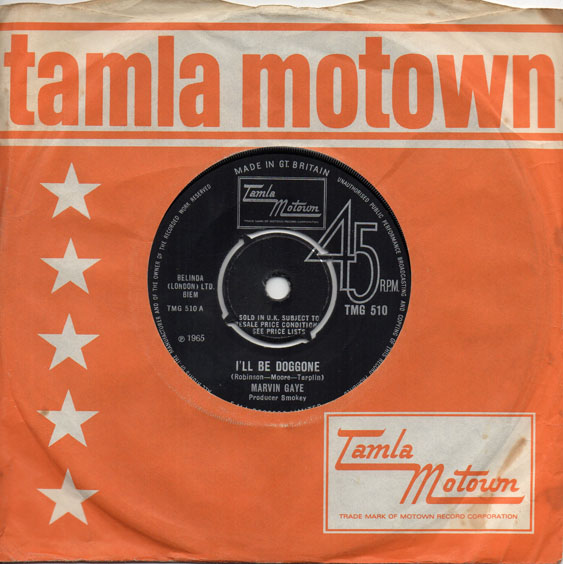 I'LL BE DOGGONE * MARVIN GAYE * TAMLA MOTOWN 510 * UK
See also:
---