---
1965
RIDE YOUR PONY * LEE DORSEY * STATESIDE 441 * UK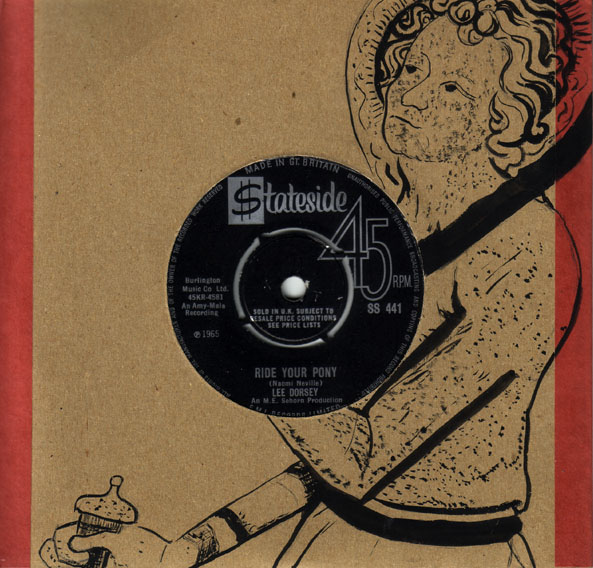 Ride Your Pony was Lee Dorsey's first for the Amy label #927, written and produced by Allen Toussaint and backed by musicians from the as yet unnamed Meters, the record was a big seller it managed to put Dorsey back in the charts after a three year absence reaching #28 Pop and #7 on R&B.
When played in Great Britain back in the mid 1960s, on either the sizeable sound systems that were used in the big Mecca dance halls and night clubs or on radiograms and record players in peoples homes during a private party, Lee Dorsey's Ride Your Pony was certain to get all dancers up on their feet and dancing.
The song also became a Northern favorite three years later when covered by Betty Harris.
---