---
1961
YA YA * LEE DORSEY * SUE 367 * UK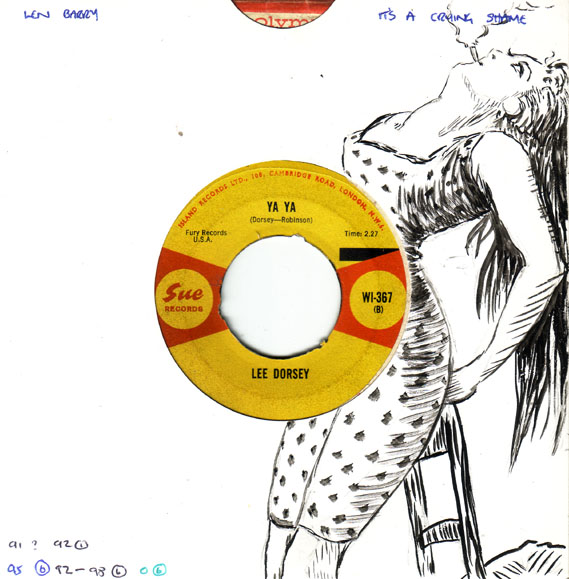 Despite its joyful up-tempo beat (with a wicked, New Orleans style, piano lead by Alan Toussaint, who's fingerprints are all over this recording) and seeming happy nonsense lyrics, Ya Ya is none-the-less a song full of anxiety and dread which can easily be overlooked as having little or no Soul.
Before the Mods discovered Ride Your Pony in 1965, Lee Dorsey was a favorite of their older brothers and sisters, the Modernists, who took him as their own on the strength of Do-Re-Me backed with People Gonna Talk which was released in Great Britain on Top Rank 1961.
Written by Lee Dorsey, Clarence Lewis, Morgan Robinson (and possibly Morris Levy) Ya Ya his first release on Bobby Robinson's Fire label, and was put out in the UK on Sue as the B side to a reissue of Do-Re-Me in 1965 to cash in on the popularity of Ride Your Pony with dancers up and down the country.
The record was a number 1 R&B hit and reached seven on Billboards Hot 100 in 1961 and consequently was covered by various acts, including Joey Dee & The Starliters, who's British release (see below) has more accurate writers credits than the Sue record.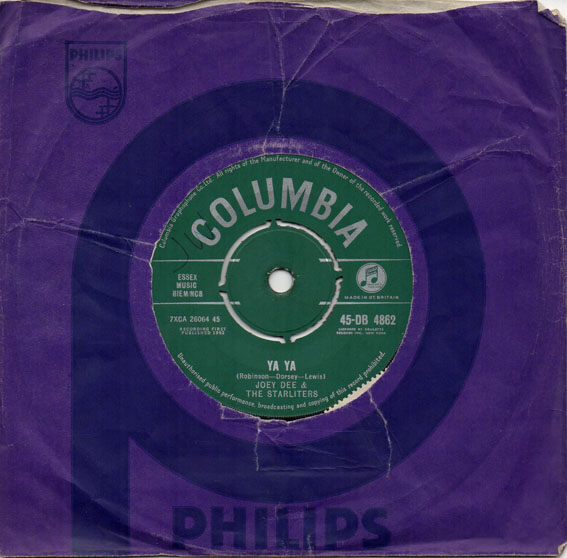 YA YA * JOEY DEE & THE STARLITERS * COLUMBIA 4862 * UK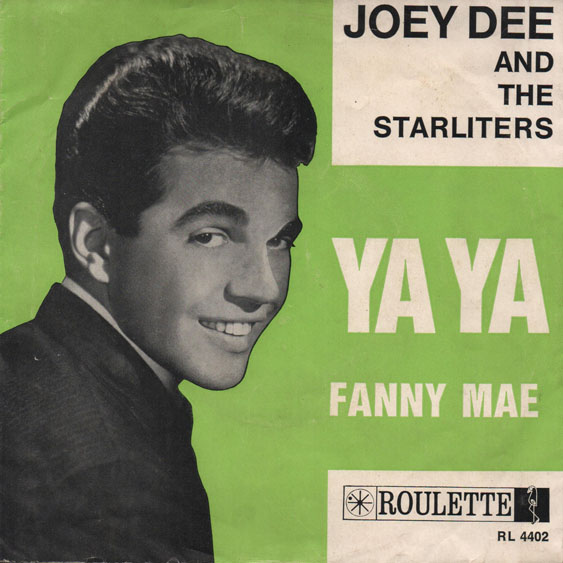 YA YA * JOEY DEE & THE STARLITERS * ROULETTE 4402 * G
See also:
---