---
1964
UNDER THE BOARDWALK * THE DRIFTERS * ATLANTIC 4001 * UK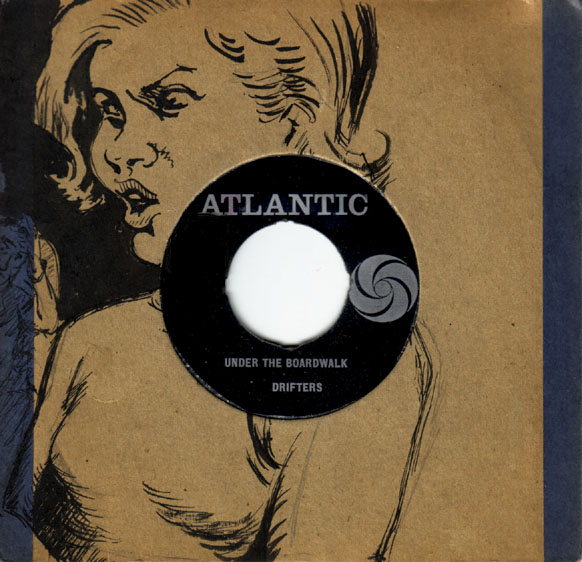 Issued in the UK with the same A and B sides as it's American counterpart, this was the first release on the British Atlantic label, set up by the Decca record company for the home market, in recognition of the growing interest in Soul music and Atlantic Soul issues in particular.
This particular cut by The Drifters, with Johnny Moore on lead vocal, caught the mood of the British Mods at the very zenith of the fashion, and seemed to establish a new standard of sophisticated, 'Up-Town', yet down to earth, Soul.
It was not only the record companies that were catching up to the new youths desires: night clubs - briefly known back then by the generic term of discothèques - were springing up in the suburbs of London (like the eponymous Discothèque in Peckham, S.E. London) that were modeled on Soho clubs such as the Flamingo and the Le Disque, both in Wardour Street.
The song was a perennial favorite and as late as 1971, some six years after its release, it was covered by a British Reggae band using the name Down To Earth (see below)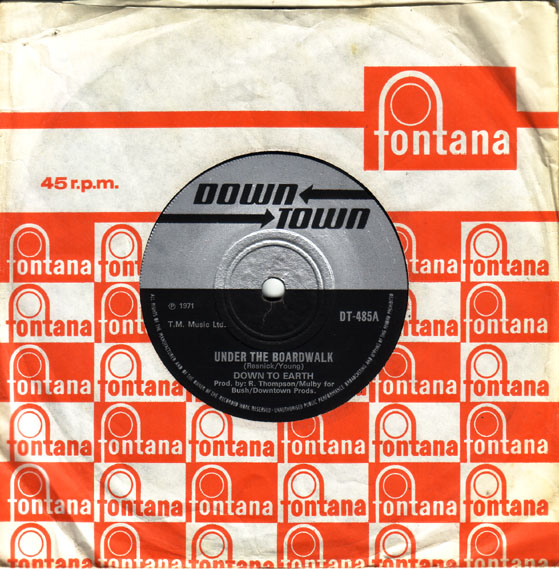 UNDER THE BOARDWALK * DOWN TO EARTH * DOWN TOWN 485 * UK
See also:
---