A record needs to be heard, click it to play.
---
1968
A WOMAN NEEDS TO BE LOVED * TYRONE DAVIS * DAKAR 602 * USA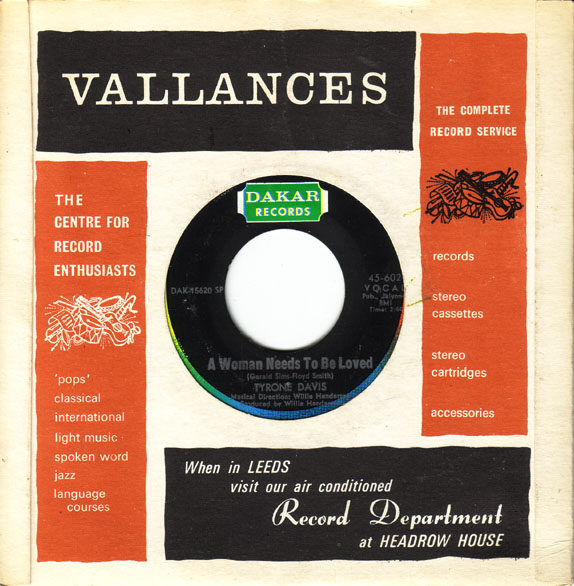 This was originally put out as the A side to the magnificent Can I Change My Mind, but that side took of so fully - it was No.1 on the R&B charts and 5 on the pop charts - that this one took second place. It is equally as good as the other side, no mean feat as that side is scientifically proven to be one of the best songs of all time, it is, however, just a fraction behind because of the slightly iffy lyrics, non the less Tyrone gives it all he's got, and we end up with a storming Soul scorcher.
---