Listen to Delilah, click on the record.
---
1962
DELILAH * MAJOR LANCE * COLUMBIA EP 8318 * UK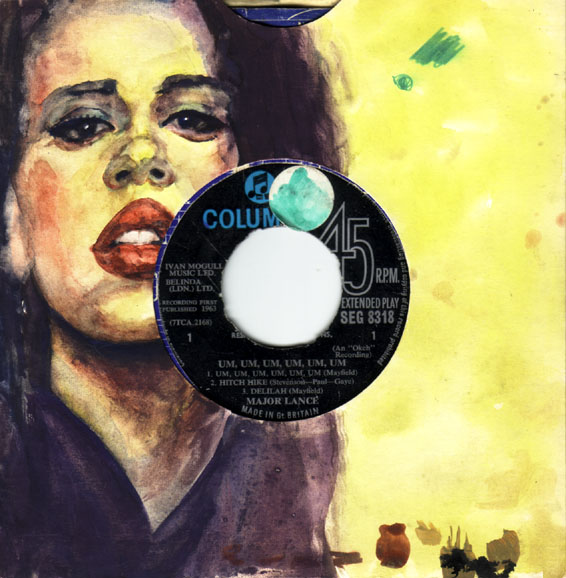 Major Lance's first solo recording was for the Mercury label and Delilah, written by Curtis Mayfield, was his debut on the OKeh label, with who stayed until 1968. Delilah was only ever issued in Great Britain at 45 RPM on this extended play (of which I don't have the company sleeve) in 1964, and although it was never issued in the UK at the time some DJ's had import copies of it because it was a big favourite with the Modernists during the Sunday afternoon sessions at the Ly. and some of the same crowd who ventured South of the 'water' to the Twist Club in Greenwich Town Hall.
See also:
---