---
1960
YOU TALK TOO MUCH * JOE JONES * COLUMBIA 4533 * UK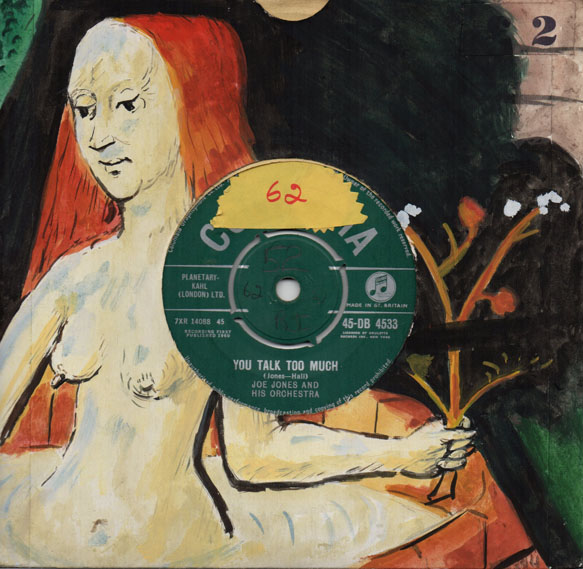 Louisiana born Joe Jones with his own composition You Talk Too Much a laid back Southern 'drawling' New Orleans style recording that is positioned between to the 1950s rolling piano sound exemplified by the likes of Fats Domino and Smiley Lewis and points to the new Southern Soul sound from the likes of Aaron Neville and Johnny Adams.
Joe Jones first recorded for Capitol in 1954, You Talk Too Much originally released on Ric 972, (Roulette the label he was signed to at the time also released a slightly different, faster version that same year) was his fifth record and became a national hit in the US reaching #3 on the Pop charts, but apart from a fleeting appearance of his original version of California Sun (later a 'Surf' hit by the Rivieras) was to be his only real chart success.
Joe Jones latter worked with groups like The Dixie Cups as producer and arranger on such records as Alvin Robinson's Down Home Girl, and, having earned very little from his enormously successful hit, as a tireless fighter for unpaid royalties for Soul and R&B acts.
---