---
1968
I GET THE SWEETEST FEELING * JACKIE WILSON * MCA 1160 * UK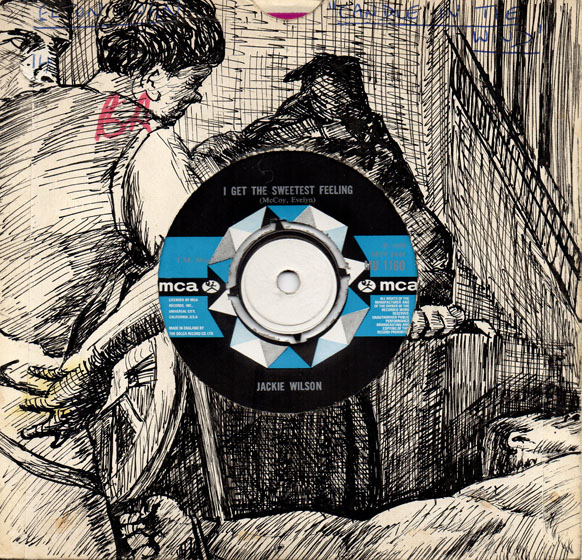 Written by Van McCoy and Alicia Evelyn I Get The Sweetest Feeling is, with Motown's in-house band The Funk Brothers and The Andantes on the backing vocals, very much a Tamlaesque song and recording.
Originally released in the US on Brunswick 55381 backed with the excellent Nothing But Heartaches (Keep Haunting Me), it was belatedly released in the UK during the early 1970s backed with his 1966 recording Soul Galore, which had not been released in the UK at the time.
I Get The Sweetest Feeling had some little chart success in the US reaching #34 on Billboard, but fared much better in the UK when it first entered the charts in the summer of 1972 it reached #9 and stayed on the charts for 13 weeks, it was reissued in 1975 and again entered the charts that year, then on the third time out (second reissue) in 1987 it reached the #3 spot and spent a further 11 weeks on the charts.
See also:
---