---
1965
SUGAR DUMPLING * SAM COOKE * RCA 1476 * UK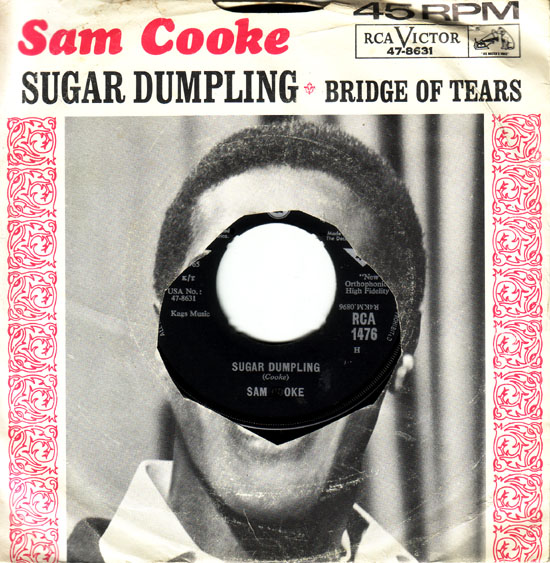 Written by Sam Cooke the song is pure schmaltz, but that is no impediment to him turning it into a classy Soul song. One of the last 'proper' Sam Cooke singles Sugar Dumpling was released July 6 1965 just six months after his tragic death.
Issued in the US with a picture sleeve seen here in a mutilated form from a junk shop near the old Surry Docks, London, that in the 1960s had thousands of American records in its basement, (which had been shipped over as ballast in the empty hull of a returning freight ship from the USA), hundreds of which were in picture sleeves and all of which had the centers cut out by the shop owner who was making it easier for the customer to read the label! Evidence of how many thought of these picture sleeves as just disposable ephemera.
RCA in the US issued half a dozen Sam Cooke 45s with picture sleeves, Sugar Dumpling was the last of these.
See also:
---